Services – Tread Productions
---

Aerial drone photography in today's business operations provides a unique and invaluable satellite perspective to any media project. At Tread Productions, we have over 20+ years of military and civilian aviation experience in providing PREMIER Drone Aerial Services and decades of ground and aerial photography experience in video production serving all aspects of business operations.
We are proud to offer exceptional services and 100% customer satisfaction to each of our clients. No cinematography, live broadcast, documentary, internet production or drone services company in Northern Virginia can match our level of experience and expertise. Our artistic eye and creative approaches produce engaging and entertaining videos that educate and captivate the audience delivering unmatched drone photography and video across United States & Worldwide for customers foreign or domestic.
Tread Productions specializes in Commercial Productions | Documentary or Series | Promotions | Live Event Coverage | Stock Footage | and Support Internet productions captivating breathtaking Visuals just to name a few. Our professionals have the state-of-the-art equipment, resources, and skill to produce professional videos on both the ground and in the sky with up to 4K RAW HD resolution and creative postproduction to meet any client needs.
We recognize how important it is to deliver creative, properly exposed, and expertly produced photography images for our customers. ​Give us a call at 703.582.0833 or submit an online request form. We look forward to exceeding your expectations and making your vision a reality.

---
Drone Photography, Videography, & Inspection
Video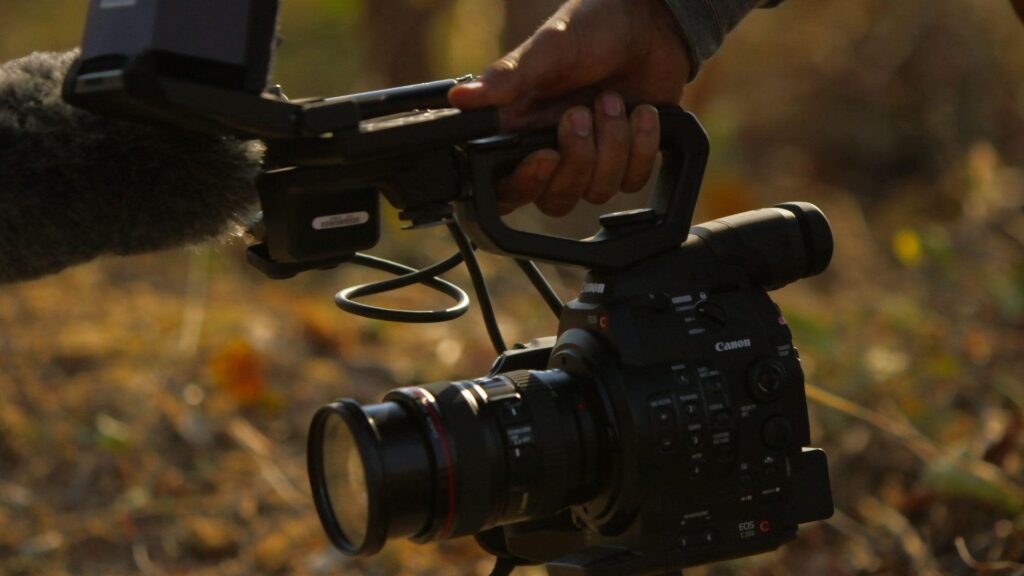 360 Photography

360 INTERACTIVE DRONE PHOTOGRAPHY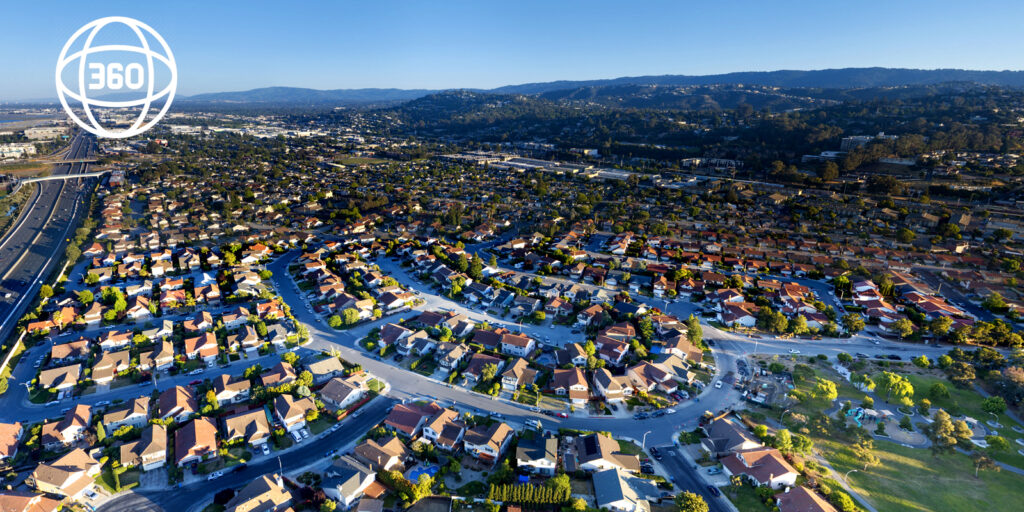 Aerial 360 drone photography provides a unique and interactive way to share inspiring content for any project.
Tread Productions has a state-of-the-art process for capturing, stitching, and hosting interactive 360 content. Our 360 photos are 4K High Definition with clarity that surpasses 360 cameras on the market currently. Our hosting platforms can support a range of options, like interactive 360 drone photographs to complete interactive photograph tours including still photos and text markers for the interactive user to move new exciting different areas of the interactive tour.
We deliver creative, properly exposed, and expert edited images. We're experts in professional photo editing software including Adobe Lightroom and Photoshop and edit all interactive 360 drone photographs created. Don't worry… we listen carefully to each of our client's vision, and always deliver that vision with captivating photography.
​Don't worry about hosting either, our content is delivered and professionally hosted. We work hard with many marketing directors and website developers to make sure all clients can publish interactive 360 drone photography to the desktop, mobile, websites, and social media sites. Our interactive 360 drone photography service covers all aspects of any project.
​Give us a call at Tread Productions (703) 582-0833 or submit an online request form. We look forward to talking with you, exceeding your expectations, and taking your business to the next level of visual reality.
Construction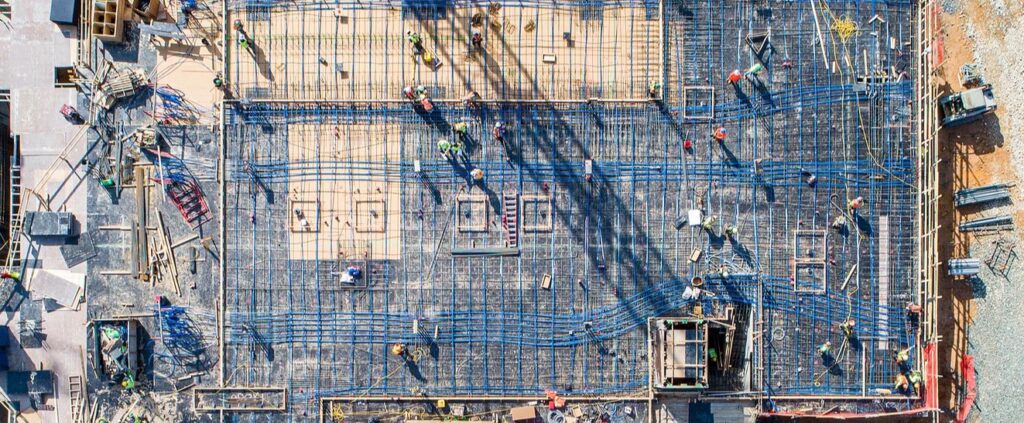 CONSTRUCTION DRONE PHOTOGRAPHY AND VIDEO SERVICES
We offer satellite view construction drone solutions.
Our Drone photography or UAS (Unmanned Aerial Systems) photography services provide unique business opportunities and perspectives that document small or large scale construction projects at every stage of construction development.
Tread Productions, specializes in drone construction services which include:
Drone documentation and inspection of equipment.
Drone orthomosaics, maps, and top-down detailed panoramas.
Drone photo and video progress reports.
Drone marketing photography and much more video.
​but wait there's more….
​Is your project located close to an airport, or in the suburbs around the District of Columbia? No problem don't let your busy location prevent you from having the most up to date drone services available. We can fly our drones in restricted airspace, legally! We work with multiple government agencies to obtain Airspace Authorizations almost anywhere in Washington DC, Maryland, and Virginia. We deliver drone services across the USA and International drone services around the World as well as, visual perspectives right down to the fox hole of our Warfighters.
​Whether you are an Investor, Project Manager, or Field Engineer our drone photo and video services can deliver unparalleled visual overview of any business projects planned.
DRONE ORTHOMOSAICS, TOP-DOWN VIDEO PANORAMAS, MAPS, AND MORE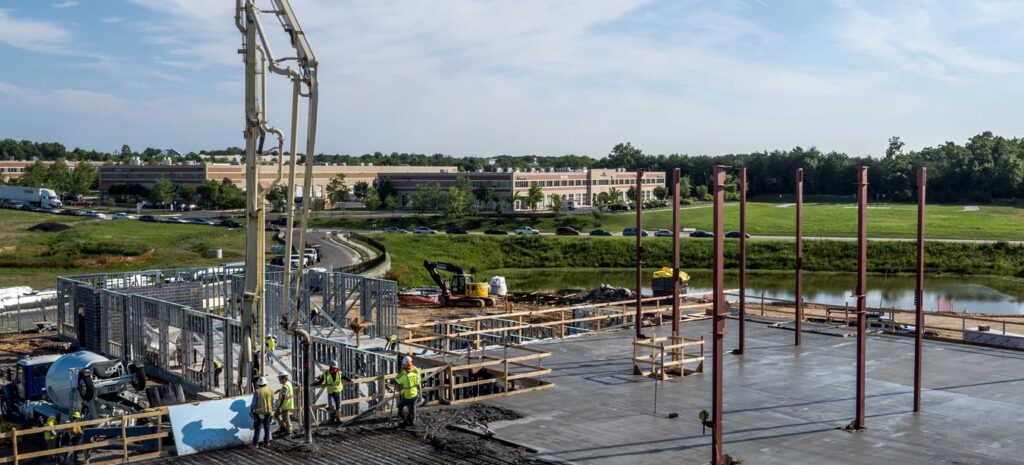 Tread Productions Drones capture Pre concrete pour panoramas complimented with a single geo referenced image providing high detailed visual reference to all structural rebar placements throughout the life of your business project and building construction. 4K HD Top-down drone panoramas is just one use of our drone imagery that can reduce costly errors made post concrete pours throughout the duration of your project and the during the life of the building. The sample below is from a small section of one of our panoramas, zoom in and look around!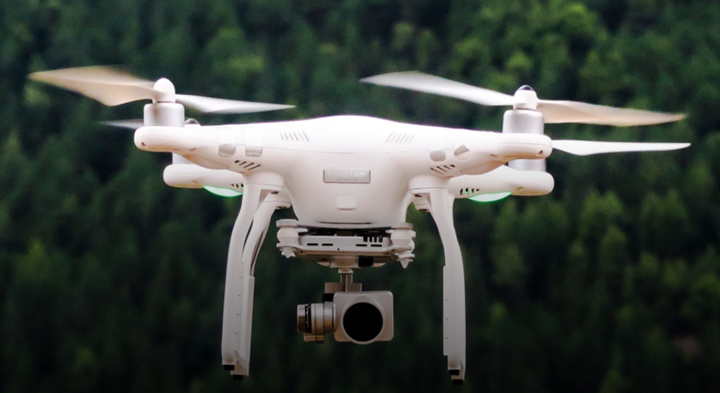 ​​
DRONE VIDEO & PHOTOS FOR CONDITIONAL QUALITY INSPECTIONS
All of our Drone photo conditional and quality inspections are documented in an efficient, safe, and fast way to quickly document and determine the quality of work, or conditional / interim storm damage assessment checks identifying any damage prior to the project completion. Our Project managers can identify damage and/or current conditions with detailed arial views after a natural event such as high winds or hail, destructive heavy rains and can also video document the condition of the entire site prior to project completion. Construction companies and investors can leverage Tread Productions drone photos and footage to ensure the quality of work during the project and upon project completion.
Conditional Quality Inspections
​DRONE VIDEO AND PHOTO PROGRESS REPORTS
Our Drone photo and video high resolution progress reports are an efficient way to increase your business site situational awareness. Professional Managers can be dialed in to identify current project progress, materials available on site, and current construction site conditions. Construction companies, Investors, and business stakeholders can track the progress, and leverage all drone visuals for current and future marketing material.
Drone Progress Reports
​Inspection
INDOOR DRONE INSPECTION SERVICES
Remote Indoor drone thermal and visual inspection service prevents the needs for workers to dangerous conditions or hazardous areas. State of the art drone technology like the flyability of the Elios drone is specifically designed for internal inspections and can expedite visual review of what could normally take days, to be safely completed in a matter of hours. How cool is that? No need for roped off access, scaffolding, or cranes Tread Productions can gather visuals of the most complex and cluttered spaces for you. Onboard we install an HD and thermal camera with LED's to easily adjust clear exposure for any environment, even in complete darkness. See the Industries and uses the Elios Drone below.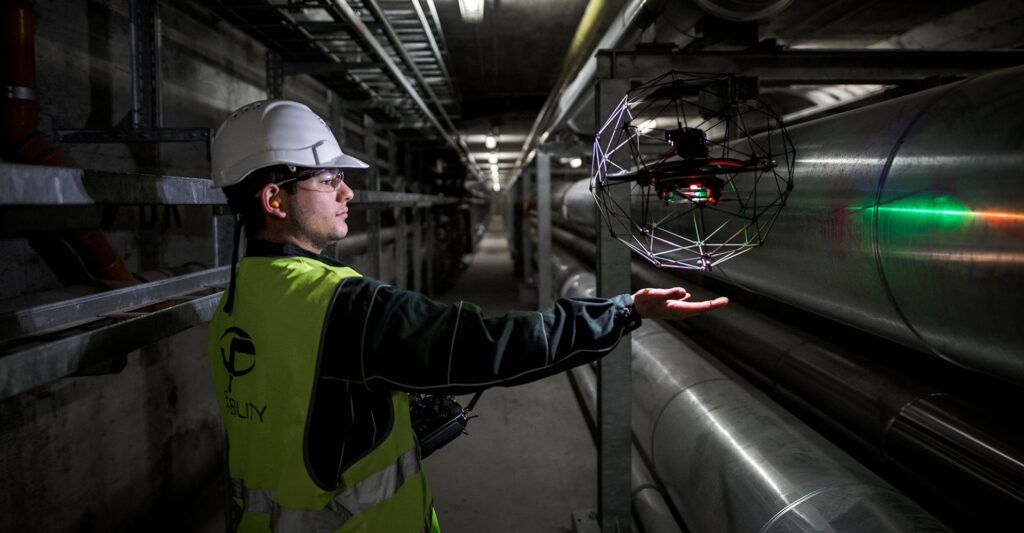 ---