OUR GEAR & RENTAL INFORMATION
Tread Productions utilizes a fairly wide selection range of professional Filmmaker's Gear. We specialize both in both 4K, 6K & 8K production in house. Our equipment arsenal is fully equipped to acquire and edit any production, with a modern edit bay featuring the latest in high-end 4K and 5K video displays and similarly turn-key fully capable computer equipment. Our kit is available as follows:
Wet Hire (i.e., including a professional to work with the gear or watch it) as part of Tread Productions Day Rate (see Services information below).

Dry Hire (i.e., traditional equipment rental without a person), available under specialized circumstances, at competitive rates, and included with most of our productions.

Used for in-house productions: of course, any production coordinated by Reach Films comes with full access to our in-house kit at discounted rates."
With multiple cameras, including multiple cinema-style and small and light 4K & 6K options, Tread can offer significant cinematic camera coverage in-house without having to resort to third party rentals. This vast capability streamlines the speed, and costs, of your production.

— Dennis Azato, Owner – Tread Productions
Tread Productions has a full-range kit in house, aside from what we can hire-in, including but not limited to:
CINEMA CAMERAS
Multiple professional 4K,6K & 8K digital interchangeable lens large sensor, cinema-style cameras
RED Komodo 6K Digital Cinema Camera System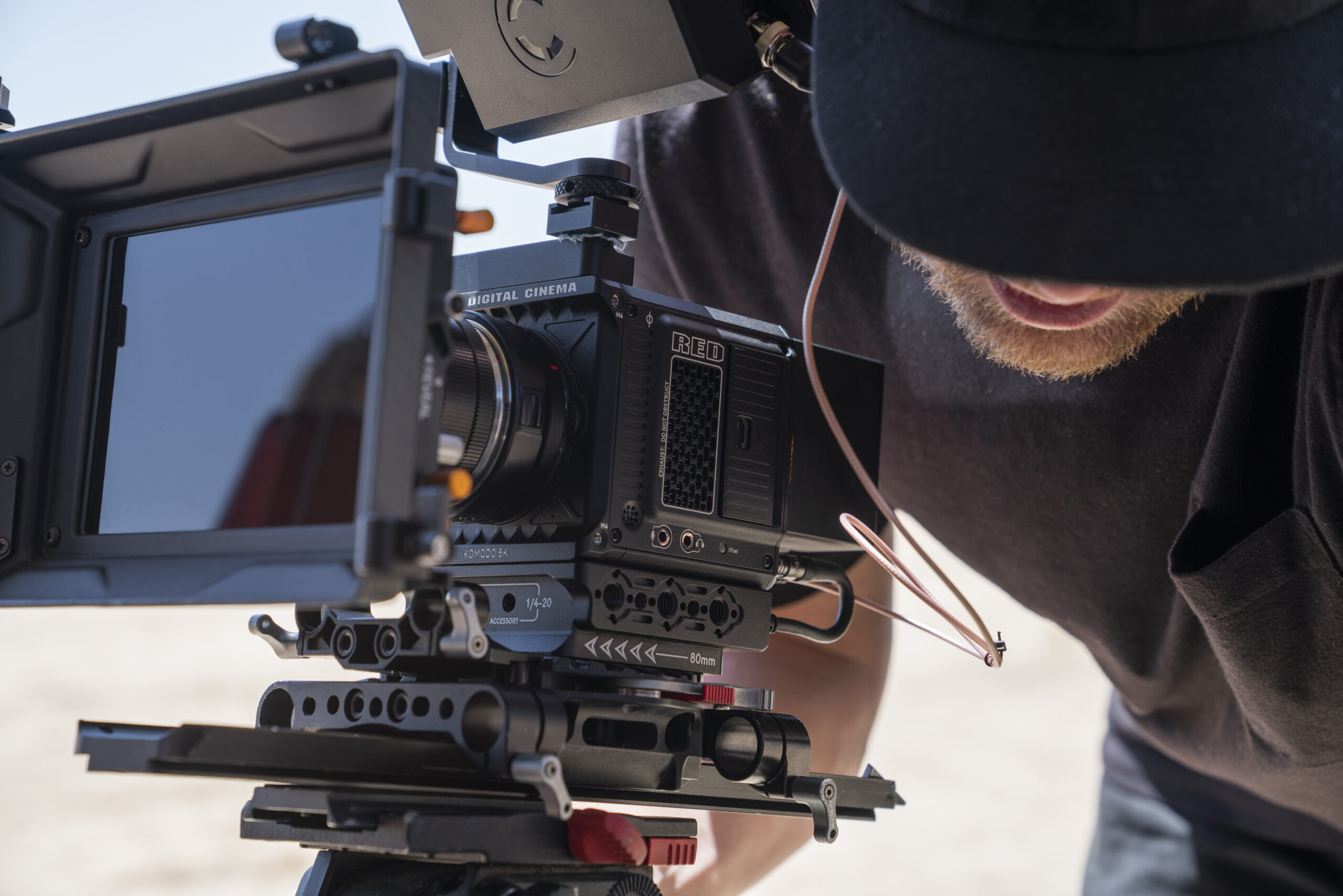 Blackmagic Design Pocket Cinema Camera 6k Pro
Panasonic Lumix S1H 4/6K Cinema Camera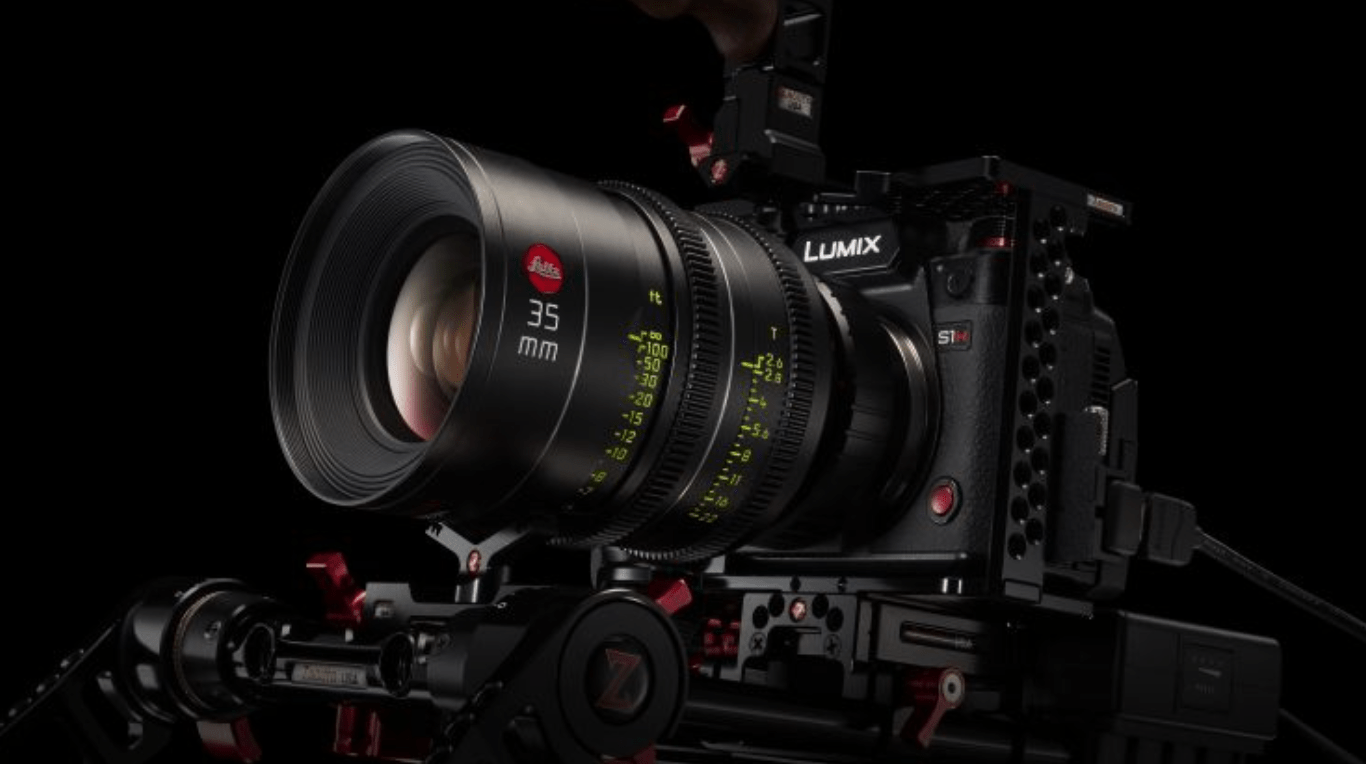 Sony a7s 4K Cinema Camera
Atomos Shogun (4K ProRes Recorder)
All of our cameras have 6K capability (stunning 4K & HD capability), and feature a wide dynamic range of digital imagery. Some of our cameras even capture in 4:2:2 color at 10 or 12 bits. We have the most modern equipment available today for any production, while still being able to remain nimble to capture any unfolding events.
UAS (DRONE) FILMMAKING

The DJI Inspire 1, 4K dual-operator quadcopter DJI Mavic 2 Pro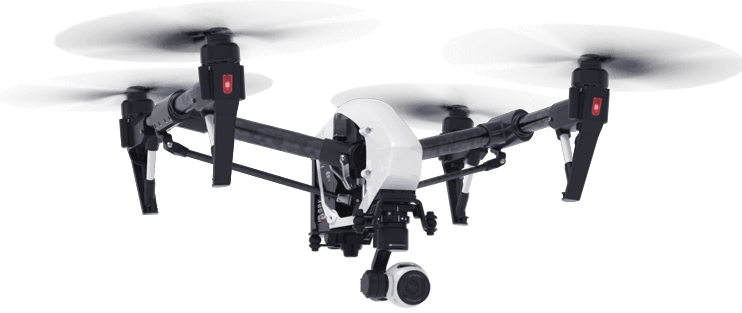 Tread Productions Dennis Azato is a licensed Drone Pilot / UAV company and operates and complies with all FAA Part 107 regulatory policies and rules.
Note: Tread Productions does not, nor will we ever, rent our drones out. In addition to traditional cinema cameras, we have a wide range of specialty cameras also like:
4K Specialty/Aerial: Osmo Pocket/Feiyu Pocket Camera System | DJI Inspire 1 | GoPro Hero 9 & 10 Black | Blackmagic Pocket Cinema Cameras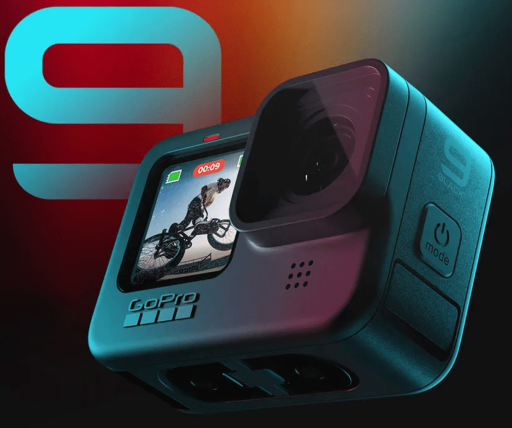 Our Osmo Pocket/Feiyu Pocket cameras provide reliable crystal-clear 4K Quality shots in situations where a full Camera Rig cannot operate in. Of course, we can also capture Slow motion and time lapsed video in HD.
GoPro Hero 9 Black cameras are available to capture spectacular vivid 5K visuals and can be mounted on every kind of mount available today on the market.
Our equipment arsenal includes multiple GoPro 5K Hero 9 Black cameras having a large range of mounts, we also have on hand multiple GoPro 4K Hero 8 Black cameras with a large range of mounts, remotes, and enclosures for sports, underwater photography and video. The GoPro family of cameras allows Tread Productions to take any odd angle shot imageable. Our professionals are even PADI Scuba Diving Certified Advanced divers.
New Arrivals – GoPro Hero 10 Black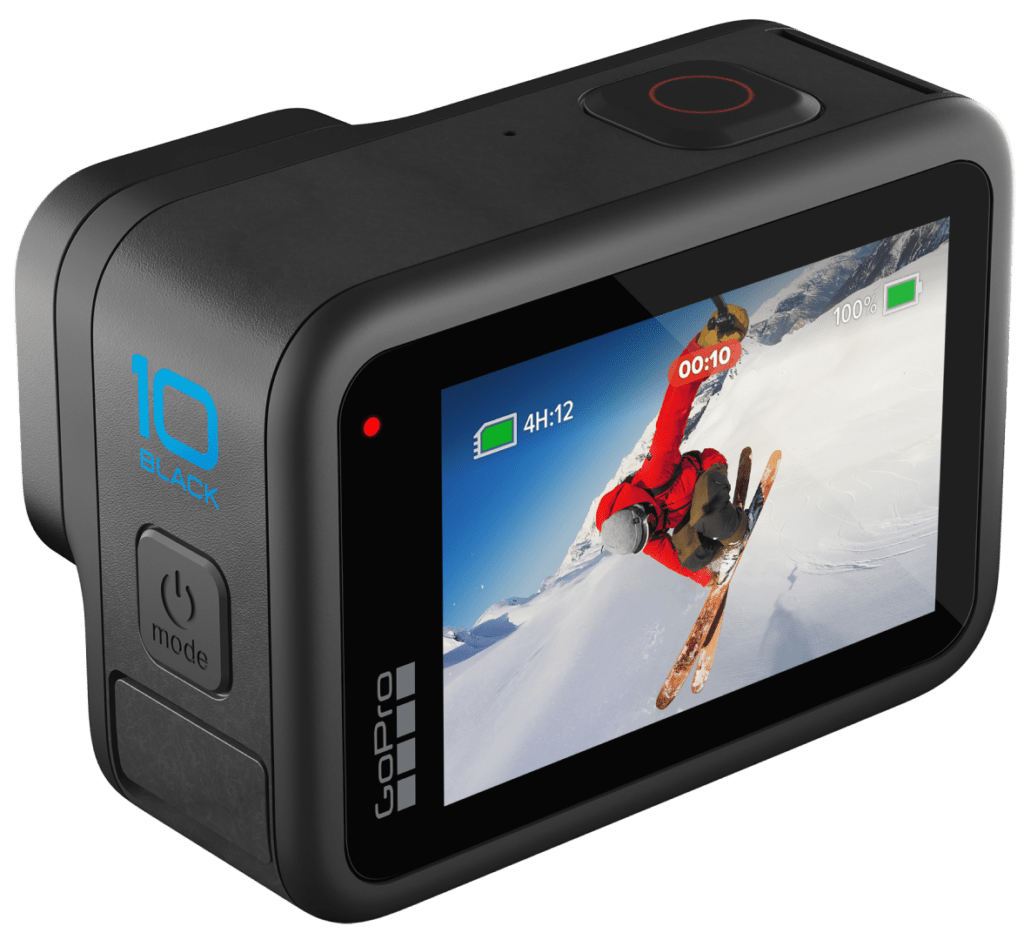 The big changes in GoPro Hero 10 Black is the new GP2 processor. The GoPro 10 camera can now shoot up to 5.3K 60fps, 4K 120fps, and 2.7K 240fps videos. The supported framerates in all these resolutions have effectively doubled compared to the Hero 9 Black. The new camera can also capture 23-megapixel photos and promises better low-light performances. The new GP2 processor also brings features such as noise reduction and local tone mapping to your videos too.
PRIME & ZOOM LENSES
We have a full range of fast prime and zoom lenses including brands from Canon, Sigma, Zeiss, Leica, Tokina, and others covering a full range from 14mm to 300mm and beyond.
OH, if that's not enough…we have a lot more gear
FULL Lighting & Sound Production Suite
Sony Shotgun and UWP Digital Wireless | Rode NTG2, VideoMic | Shure SM7B | Up to 6 Channel XLR recordings | Zoom Recorders
Fully Wired and Wireless microphone kits including shotguns, booms, wired and wireless lavalieres, and field equipment recorders.
Turn key Broadcast Studio suite with complete Voice Over/Narration capabilities and the legendary Shure SM7B microphone.
Lights, Monitors, 4K Editing Systems, & Dedicated Full HD Projection and Screening Rooms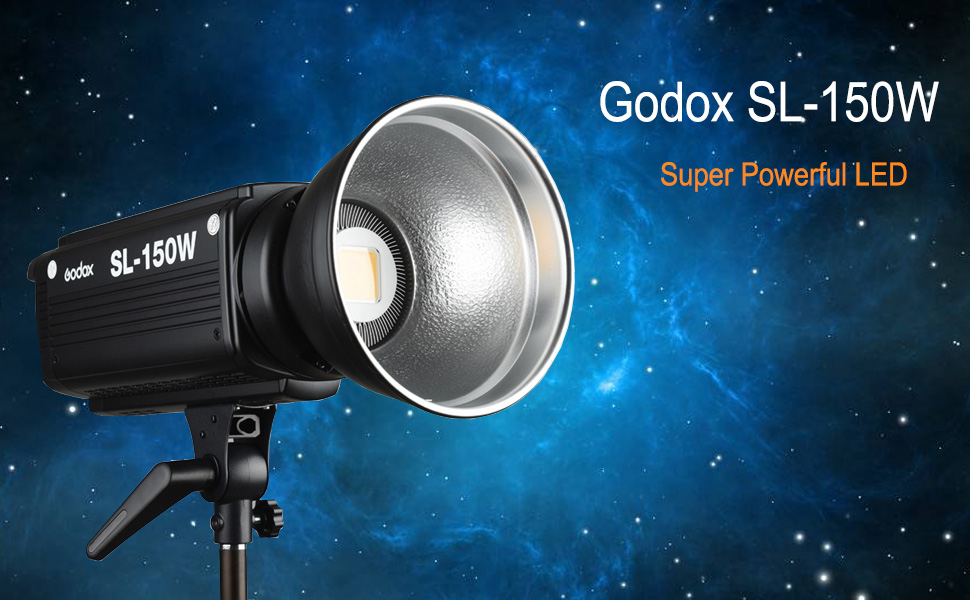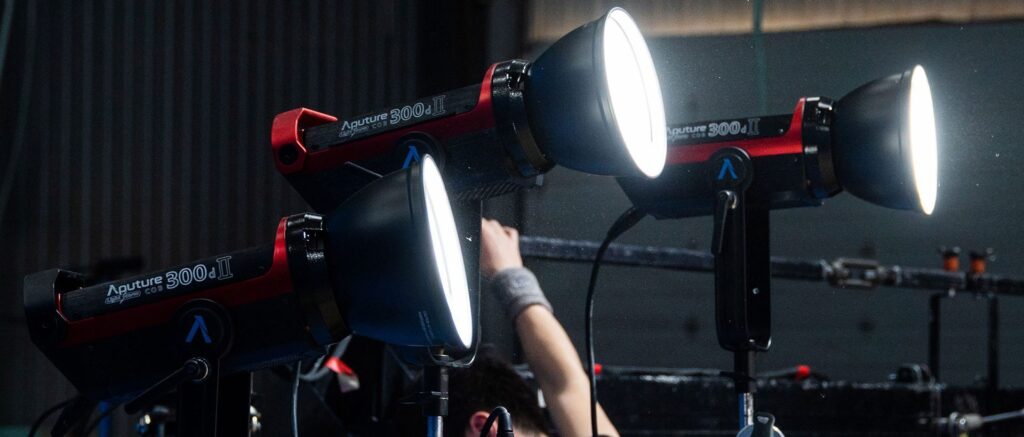 Aputure 300D | Godox SL-150D | Godox SL-60D | Godox SA-30 | Bi-Color LED panels | 10 Full RGB Par | RGB Led | Bowens mount soft boxes | Grip Gear | Lighting modifiers | scrims, stands, flags, etc.
HD and 4K Professional Monitors
Multiple 4K capable Apple Mac based editing systems, with full native 4K monitoring capabilities
Full Surround Sound in Home Theatre Studio capabilities… and much more.
SUPPORT & CAMERA MOVEMENT EQUIPMENT
Manfrotto Heavy Duty Tripod | DJI Ronin with Monitor setup | Zhiyun Weebill-S
A wide range of cranes, jibs, stabilizers, tripods, monopods, light stands, booms, and tripod heads from Vinten, Avenger, Kessler Crane, Zacuto, and others.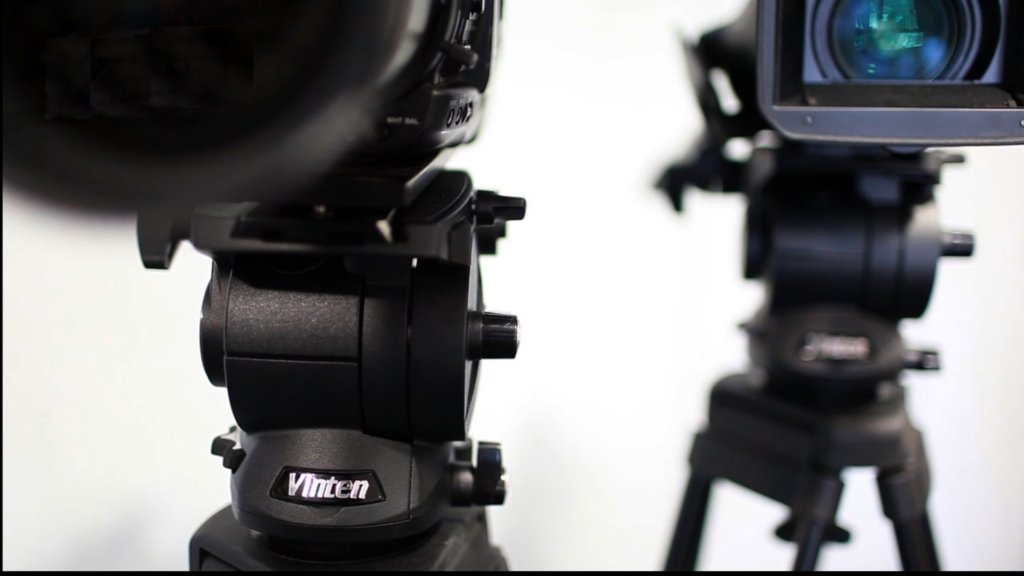 Services
Tread Productions has everything to get any production job done from start to finish. We're the real deal when it comes to 4k-8k productions and offer the full package to include Producing, Writing, Directing, Cinematography, Editing, Color, and Sound.
Tread Productions specializes in ALL types of motion picture productions:
Aerial Drone Videography,
Training videos,
Documentaries,
Product videos,
Safety and Training events / exercises,
Public Service Announcements,
Commercials for local and regional broadcasts,
Website videos,
Sports and Adventure videos,
Interviews,
News video reporting,
Music Videos,
Live Events,
Public Affairs releases for city and state governments,
Video Profiles for artists and craft persons,
Short narrative pieces,
Corporate promotional and marketing pieces,
Documentaries and more…
Clients
City and State Governments,
Small to Large Businesses,
Universities,
News Networks,
Independent Artists (music, acting, modeling),
Non-Profit Organizations,
Many more…
Serving customers across the nation and internationally foreign & domestic


OUR RATES ARE NEGOTIABLE
Tread Productions rates are generally negotiable based on the type of project and requirement; please contact us for more information on project's scope and ideas. Our equipment arsenal allows us to capture any production imageable. Our professionals will work with you so that you get what you need at a cost your budget can afford. However, depending on the production project, our rates can and will vary extensively. Like Us Now!
The one thing that won't vary is our meticulous attention to detail, and delivering a engaging cinematic visual style you desire.
---