How to Become a Videographer
1) Attend Workshops
The usual first step to becoming a videographer is knowing how to operate a video camera properly.  One of the easiest ways of doing so is to attend a workshop.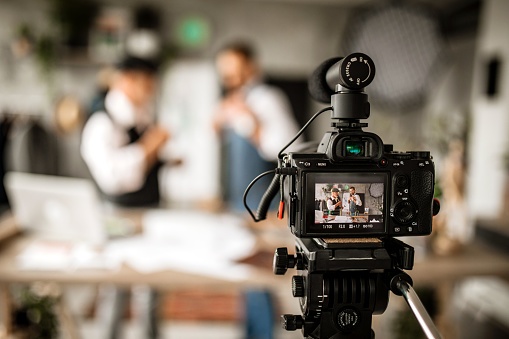 To become a videographer, the first step is knowing how to operate a video camera properly. As a very lucrative and professional career field, videography obviously requires a whole lot of skill and technical knowledge that goes way beyond merely pressing the record button. It's not easy so just make a note that you have work to do.
For starters, you can begin by getting educated at school way before going to college for a degree, many middle schools today offer basic classes in film, art, broadcasting, journalism, and other subjects that are related to videography. Your local high school might even have a news program or audio-visual club that you can consider joining to help you learn the basics and allow hands-on practice your skills.
Then once you get your feet wet… you can then take the next step to learn much more through taking intensive classes that you can enroll in about videography. Additionally, attending workshops in your local community or online is a great source to learn about becoming a videographer. If possible, it is recommended to take follow-up classes that will teach you about manual camera settings, filmmaking techniques, video editing techniques, lighting setups, and much more.
2)
Purchase a Good Quality Video Camera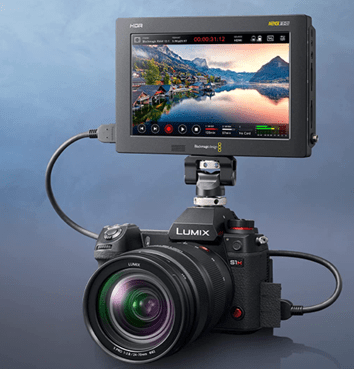 As a beginner videographer, you may find starting with a good DSLR or mirrorless camera like the Canon EOS R6 Mirrorless Digital Camera with RF 24-105mm f/4 L IS USM Lens to be easier to use than high-end camcorders for your videography training, however, if you are going to be in this industry you could consider investing in need a high-quality camcorder like the Canon XA55 1″ CMOS 4K UHD Pro Camcorder with 15x Optical Zoom Lens, 3G-SDI Output to get you good start in the business.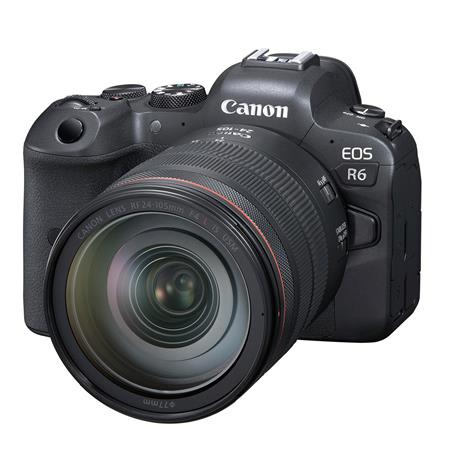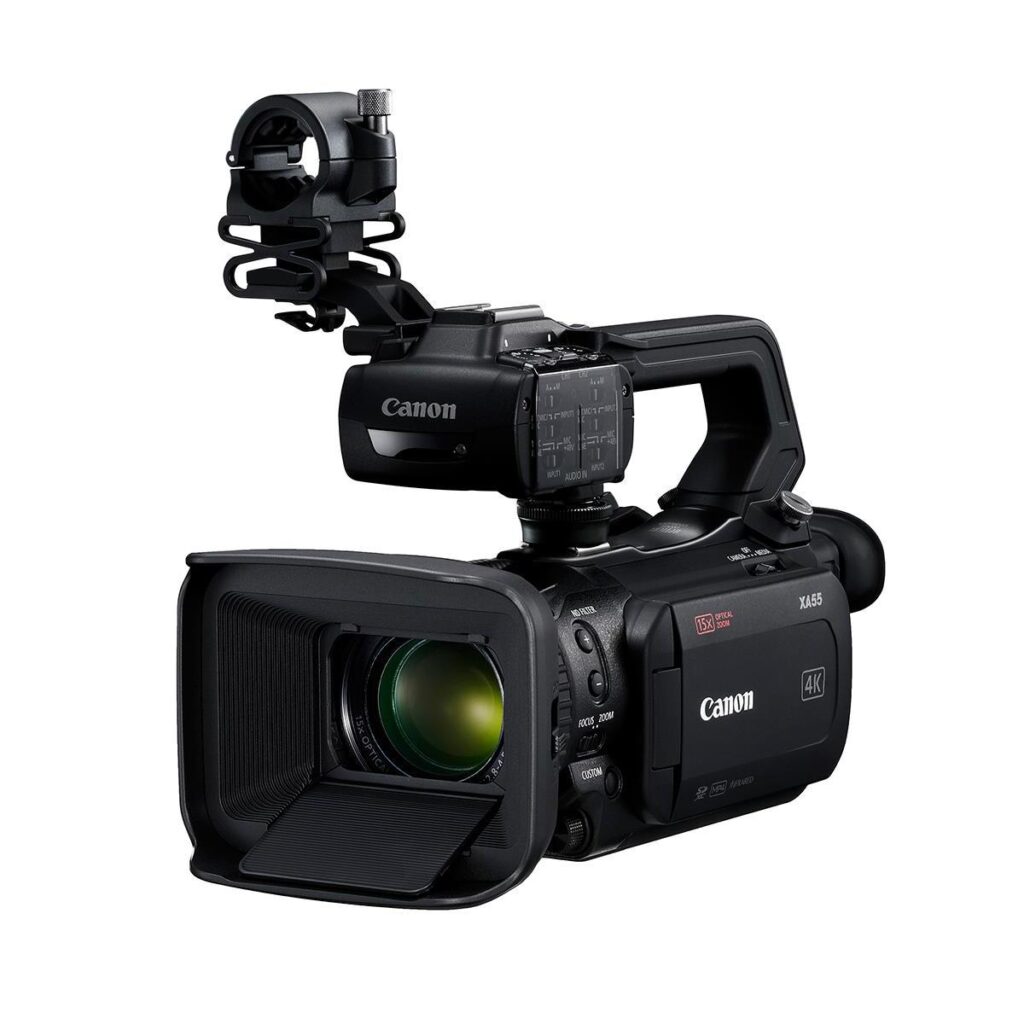 After investing a significant amount of your time and attending several workshops, you will have probably gotten a good idea of the types of cinema cameras that you may prefer to work with like the Canon EOS C200B. This all-round cinema camera features Canon's Super 35mm CMOS Sensor that was designed with the Super 35mm motion picture film standard in mind. This sensor gives the EOS 200B a 4096 x 2160 resolution for delivering Cine 4K images. It can also support Ultra HD (3840 x 2160), and Full HD (1920 x 1080) recording.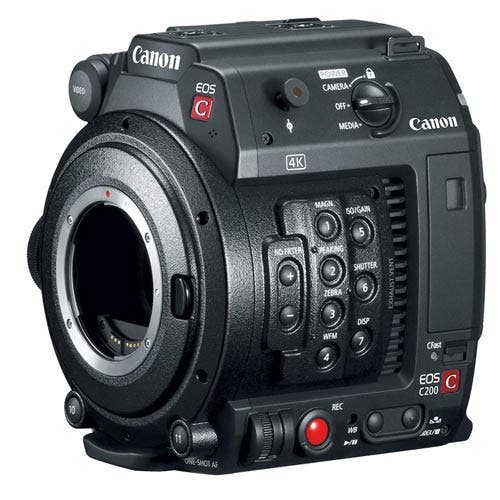 So, once you have made your decision on what type of camera equipment you want to work with going forward, you can then proceed in choosing from a wide variety of high-end camera brands and models that will meet your needs in versatility, reliability, and ultra-high-resolution video recording.
Whatever you end up choosing, it's crucial that you learn how to use—and use it well.
As a videographer you will learn really quick that a good camera is only one of the many things, you'll have to learn on how to operate. There will be other equipment like sliders, cranes, camera rigging, and other technical gear that you will need to familiarize yourself with, but by now you should have already mastered the camera and its operation to make the most out of any set of video recording equipment.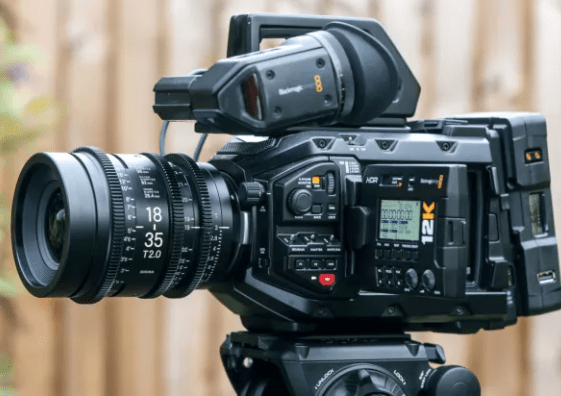 3) Earn a related College Degree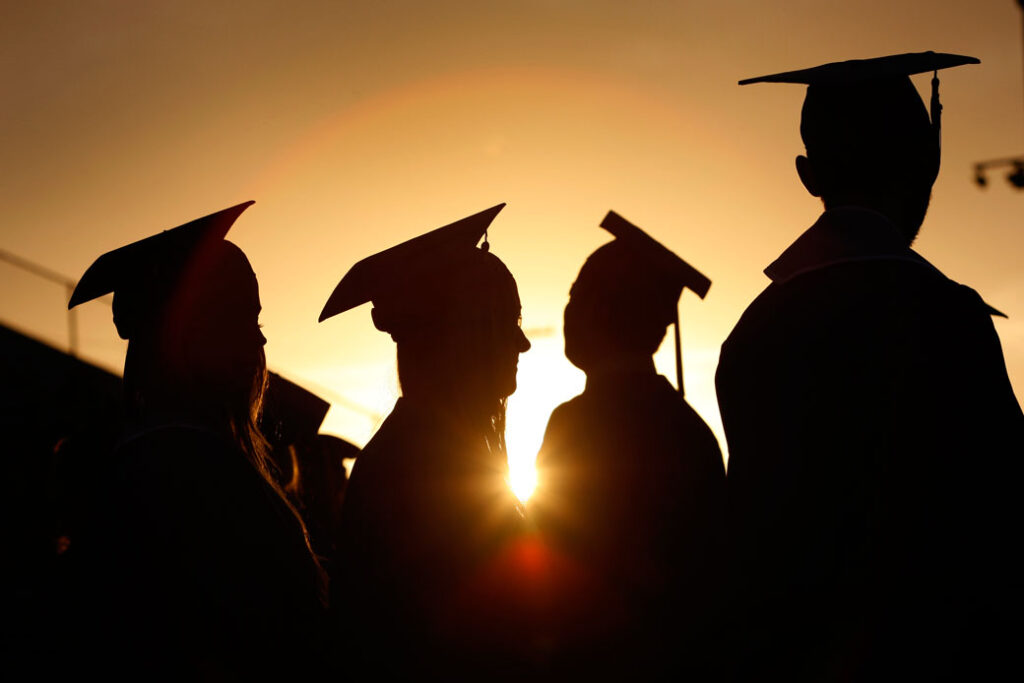 At the point of when you begin applying for a videographer job, most agencies and filmmaking companies will usually want to be assured of your education background and with having a college degree that is related to film or video broadcasting. Fortunately, there are a handful of bachelor's degrees that will provide you with the valuable experiences and technical skills required in the field, like the following:
Cinematography
Broadcasting
Video editing
Film theory
Screenwriting
Communications
4) Look & Apply for Internships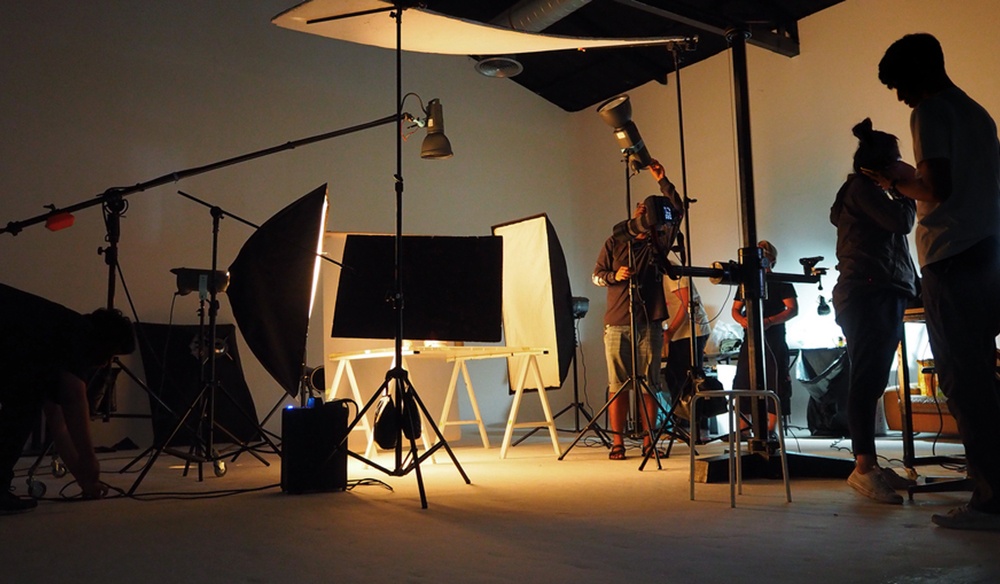 Some say the biggest secret to breaking into the film industry is to find ways to spend time on real film sets and get to know about all the important people who can help you work your way up the industries ladder. You can begin here by taking the bull by the horns and pursue contacting local television companies, film studios, and other entertainment & film academies that offer internships and look for opportunities there where you might be able to start out as an assistant i.e., Los Angeles Film School | Cal State Internship Program


The Mount Saint Mary's University offers four distinct degree programs, allowing students to tailor their education to their career goals. Degrees include Film & Media, Film, Media & Social Justice, Journalism & News Media, and Professional Photography. Within these majors, students can focus on any of these emphases: Documentary, Photography, Cinematography, Film Studies, Writing, Producing, and Audio Production.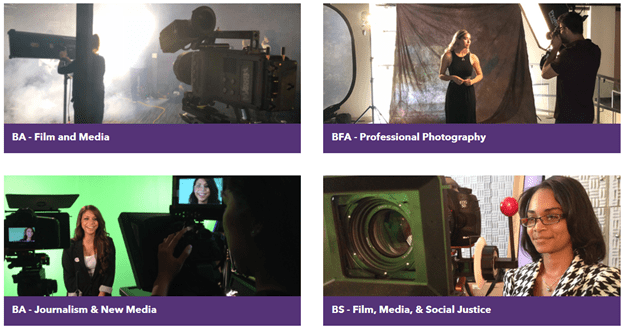 However, don't spend too much effort here in trying to land a job just yet—the main objective at these places is to get exposure and a glimpse of how the film crews work and on how the sets really operate.
5) Get a Good Mentor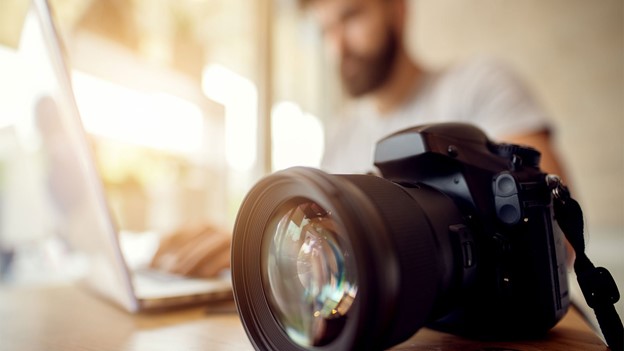 If you are lucky and end up scoring a good internship somewhere, be sure to find a mentor (professional cinematographer or seasoned videographer) and cultivate as many friendships as possible. These relationships are golden and aside from gaining valuable knowledge from someone who's currently in the film industry, these people can serve as a huge source of inspiration. Even if you are lucky enough to find a mentor early on in this profession, having more than one can be very beneficial for your future career.
Most importantly is to offer your assistance to your mentor and help them on as many of their projects you can. Then, observe how they work, how they plan and execute their filming shots, field of view, how they address problems that arise while filming, and how they resolve the obstacles. Many apprenticeships open the doors to possibility working as a second assistant and film shooter or helping you get great referrals for job opportunities later on and in the future.
6) Creating Your Own Films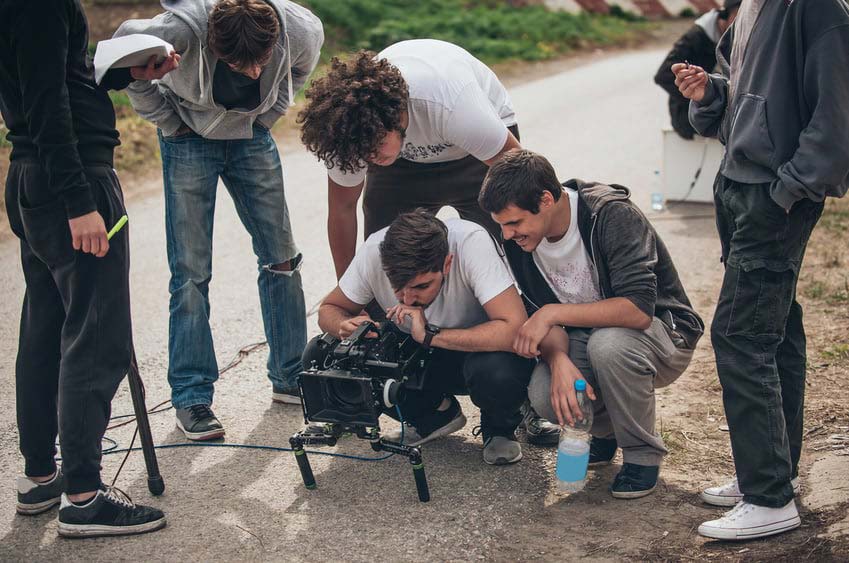 Investing in yourself is very important and spending time working on real live film sets with all the skilled and creative people involved will provide a strong amount of inspiration to create your own short film or movie to practice your skills learned and to execute all the specific camera movements that are essential for improving the quality of your filming productions output.
These techniques are required and add huge impacts to your field of view and film shots, that keep your audiences interested, and help you tell your story more effectively. Most of these camera movements are basic and incorporated in filmmaking techniques that all aspiring filmmakers need to know and execute. Most are easy to learn to do, and once figured out how best to use them effectively in your work, you will be taking much better videos in no time! Lights, camera, and action gets easier to do with experience. Take good notes, letting yourself to be driven to experiment and realize your own creative style builds character. Remember practice makes perfect! Practice as much as possible in making films with your family, friends, and co-workers. Invite them to be apart of your video film project, have fun while working together and use all the techniques you've learned to use in practice to film your best work in building your portfolios.
Remember to let the director and cinematographers do their jobs of dictating the shots, styles and at every angle—and for you "just focus on executing them perfectly".
7) Market You, Yourself & I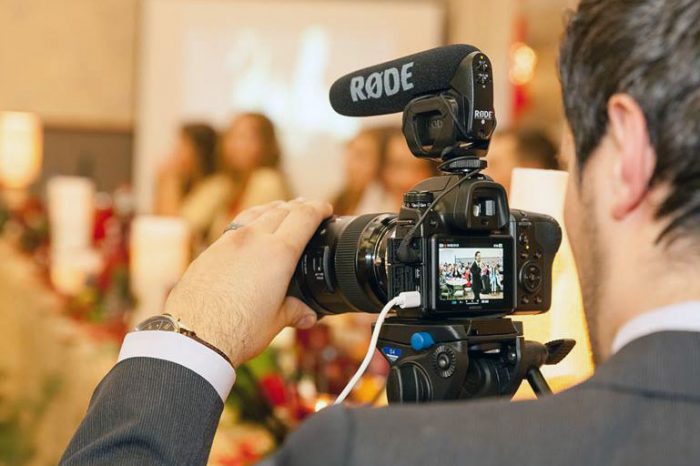 How to be a videographer…once you've spent the time, education, and hundreds or thousands of hours of OJT, you most likely have amassed a large collection of short films and video clip footage that you have produced. So now what? At this time, you're armed and ready to start cultivating yourself as a brand. By now you mostly likely have created a website or online portfolio for yourself and now is the time to show off your best work and start marketing your creative filmmaking style and brand reputation. These actions help you stand out from the crowd and showcase all your blood sweat and tears you've established in your goals of being a creative filmmaking star to movie and film directors in the industry.
It's time to Market "You" and to begin expanding your horizons and begin flooding yourself by taking advantage of today's access to mass media sources by publishing & sharing your website and content produced on all the social media platforms like Facebook, Twitter, Instagram and so many more. Taking these actions are critical to so you can increase your followings and your customer base to promote all your hard work by amassing "Likes" and "Shares" and viral posts about you as an established videographer.
8) Reaching for the Stars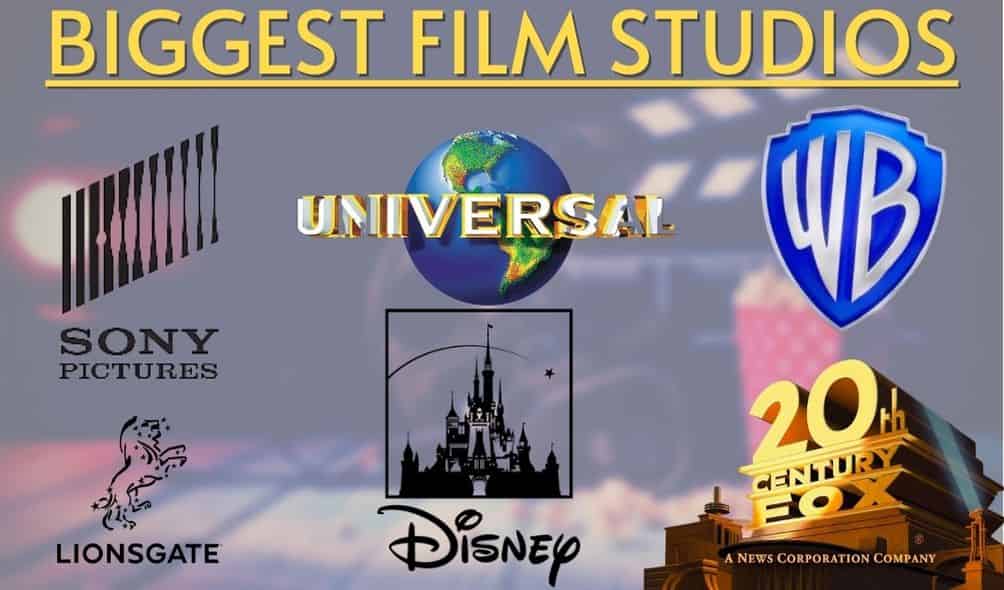 Aside from all the internships available, joining all the professional film organizations and best associations is a great way to gain more experience and exposure in the field, to continue building your network, and finding the best job opportunities available in the industry. Now it's time to label yourself as a member of "Best" known organizations in your community, videography industry, and movie making companies around the world. You've made it and these last steps will put the cherry on top to your credibility and fully complete your professional resume as an established videographer.
9) Continuous Self Development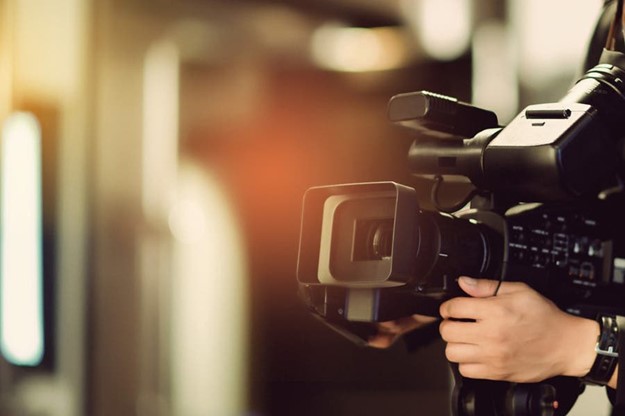 You did it…however, learning doesn't stop after your advanced filmmaking workshops are completed. As the film industry continues to develop year after year, new filmmaking techniques and manufacturing companies will continue to get better and better with new high-tech film equipment. To be the "Best-of-Best", its crucial to keep up with the latest trends, pursue extending your education in filmmaking, and to take on more challenging jobs that will help you achieve success and maintain your relevance in your chosen field & industry. Continuous self-development keeps the mind young and fresh so carry on to the moon and back.
10) Applying for Your Dream Job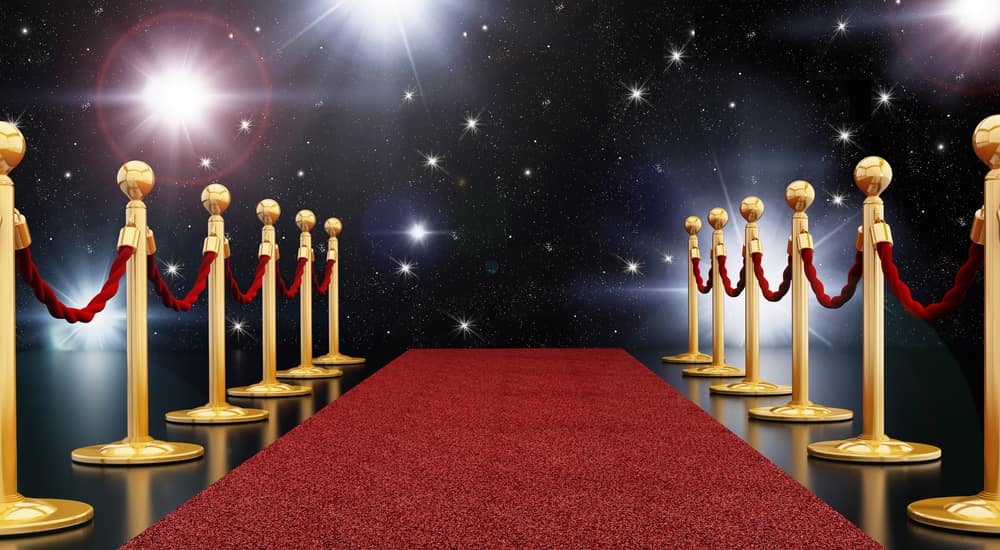 When armed with both theoretical and technical knowledge, first-hand experience in films sets and finalizing your impressive film portfolio you're ready to grasp the job of your dreams. Go for it…reach for the stars, use your rolodex of contacts and score your job of your dreams. You have what it takes so make a few calls to the top film companies and take what you worked so hard to achieve.
If you're lucky, work will find you without even having to lift a finger. And when clients come knocking, don't reject those that don't pay as much as you'd hope. It may be a better idea to focus on learning and gaining more experience from your first few projects.
Tread Productions hope this information about "How to Become a Videographer" is informative and helpful to you about becoming a videographer. Have you seen our bookmarks & blog link? If you found this info helpful, please give us thumbs up review and like us on Facebook. We care about what you think and what you want to know about videographers, photography, making videos, capturing aerial drone footage and Cinematography. With over 20 years of experience, Tread Productions will take your ideas from concept to completion. Our creative and professional Cinematographer's, Photographers, Videographers, and certified drone pilots can handle any production, big or small with our 100% customer service satisfaction guarantee