Pros and Cons of 4 Popular Camera Rental Options | D. Azato |Tread Productions
Need to lease a camera? If so, consider these 4 Popular Camera Rental Options for your next shoot? Ready?  Let's start by taking a gander at the intricate details of four famous camera rental choices so you can make the best rental decision for the job.
Need to lease a camera? If so, consider these 4 Popular Camera Rental Options for your next shoot? Ready?  Let's start by taking a gander at the intricate details of four famous camera rental choices so you can make the best rental decision for the job.
Alright, so here is a scenario where you might have scored a high-profile gig, and your client believes you should shoot it with a very good quality camera that you've for a long time needed.  Problem is… You're $$$ are siphoned. However, you must track down a camera rental choice that works with the financial plan budget and timetable.
Don't sweat it's never been more straightforward to lease a good camera. Here are a couple of well-known camera rentals to consider.
1. Online Rental Services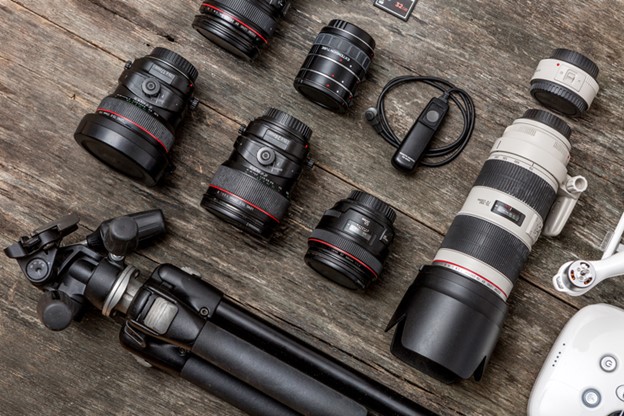 Online services like LensRentals.com or LensProToGo can make leasing a camera a nearly pain free process.  These vendors will even deliver the camera needed right to your doorstep and provide a return label & postage to return the camera. Today, cutthroat pricing implies you'll find a choice that lines up with your budget plan, and you can generally figure out first-time rental arrangements and maybe score an online markdown coupon code to boot.
Reward Bonus: Attentive, proactive customer services support means you won't find yourself without the crucial camera accessory or part on the day of your shoot.
On the flip side, it sounds easier than any time in recent memory to get that super-expensive lens you've been wanting to own/use, which nearly feels too good to be true to get — and then at same time having the fear about dropping the expensive lens rented while in use.  But again, remember it's business and you have a 50/50% chance everything works out right and your shoot has the best equipment to produce the delivered masterpiece for your paying clients.
Take the plunge – The Pros outweigh the Cons and there are lots of rental companies who are aware of you concerns renting.  Companies today, have the additional protection and quality assurance to ensure the rented camera equipment point shows up in perfect condition for the job and returned once no longer needed.
Pros:
Competitive pricing to meet the budget
24/7 Doorstep delivery
Easy shipping options
Solid & great customer service
Cons:
The USPS postal service will treat the package before it arrives at your doorstep.  Murphy's law!
Shipping lead time must be factored in
No "hands-on" try-before-you-buy options
2. Community Local Area Sharing Rentals

Most local community service like ShareGrid will allow owners or proprietors to lease or rent their equipment to other local creators.  makers. If you live in a huge city or large metropolitan area this is a magnificent option to consider, and you can easily find all your camera systems and equipment in your area.
Note: There aren't as many of these rental sites on the web as one would think, which is a disappointment, because they can offer needed help to the people who can't afford to buy/purchase the best in and latest equipment and this limits   opportunities to others to engage or get involved in creating content while learning the basic fundamentals of a camera's framework or system.
For most owners/proprietors they have their camera bundles perfectly packaged for production creation, and smart thoughtful care has been taken into consideration. Using these platforms available permits you to meet other creatives within your area, helping you network better and locate new individuals to work with!  However, despite the fact that this is a great idea to rent/lease needed equipment for the shoot from sources that provide such services… Fact is, finding these options are constrained by the limited number of sources available in your urban communities or areas found accessible.
Pros:
These options are a fantastic way to meet fellow creatives and network producers
Services are Community-based
Good Competitive pricing
On-demand insurance options affordable
Local pick-up and drop-off availability
Cons:
Limited Locations available
Limited customization options
Creatives must live in or be able to travel to larger markets if not in your immediate area
3. Neighborhood Rental Houses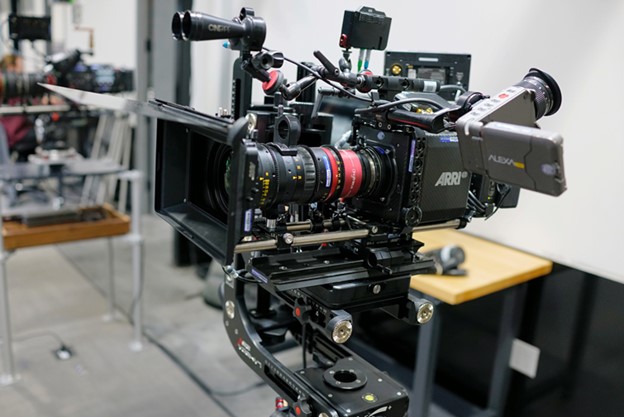 Most larger cities and metropolitan areas have rental properties that stock cameras, extra accessories, and other production gear for any shoot. Tread Productions experts have found is that when you visit these areas, you will be able to find in most cases experienced, knowledgeable, and supportive staff, and you'll most likely find a couple of known local creatives (so put your networking hat on and bring your "A" game.)
It's important to note that when considering using these type servicers, you will need to bring and provide identification and residence documentation before renting any required gear (which typically requires a deposit of some kind). This is to cover both you and the company's back with regards to theft, damages, or whatever might occur or happen with the renting your needed gear.
Cinematographer professionals at Tread Productions say there is another perk with using rental house services – Weekend rates. Perk is that you can usually pick up a camera and gear on Friday afternoon, return it on Monday morning, and just be charged for one day rental.  This option is excellent for weekend shoots or when you want to squeeze every minute of time out of utilizing the rented equipment without burning through the very last dollar in the piggy bank.  Added bonus is enjoyed if you live locally or if you can pick up the needed equipment on the way to the shooting location.
Pros:
Weekend rates
Extensive gear selections
Close to home
Accessory and customization options
On-hand customer service
Cons:
Requirement for insurance certificate is most likely required
Option is usually higher-priced
4. Nearby Owner/Operators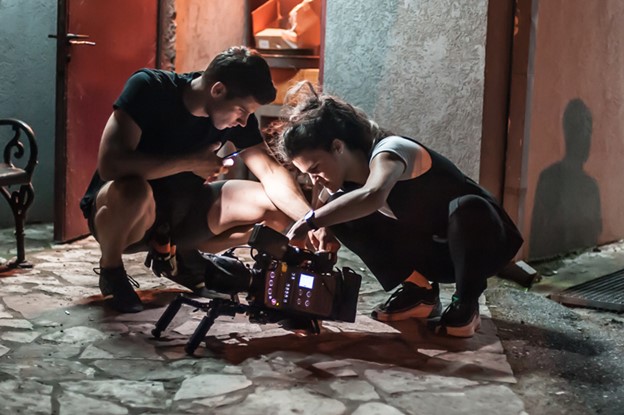 Assuming if you live in a good-sized market, there's likely an owner/operator in your area that will have the camera and gear you're looking for. In this situation, they'll supply the camera for your video/photo production and will also be able to bring a ton of other information about the camera system as a dedicated operator of such equipment themselves.
Note: this option is not for everyone, but if you are in desperate need of specific gear for the job and have the budget $$$ monies to pay another staff member in your local area for help, then it's a suitable option or choice.
Utilizing this method can help expand or grow your company network and allow you to meet and work with other local experts in the field, which will give you additional motivation to propel yourself even more to know who the other filmmakers or producers in your immediate area are.
Pros:
Valuable Networking opportunities
Close to home location
Equipment comes with an expert on use
Learn from other owners / producers on how to maximize rented equipment/gear for project shoots
Cons:
Option adds additional crew expense
Owners likely require insurance for the gear rented
Trusting who will perform or meet your standards (if renting an operator)
Tread Productions knows your dream camera and equipment awaits.  How you go about finding and renting it depends on your budget, timeline, and your desired level of convenience. Though these options are not everyone, we say take advantage of every viable option out there as it's a great start to renting gear you don't have at rates that you might find comfortable paying, without paying full price or owning it.
Need more filmmaking gear or advice?  Tread Productions has you covered, give us a call today (703) 582-0833.